Description
Rotten Cartridge is a Montreal independent game studio made up of Ian Arawjo and Jeremy Fiume. We make games against our will.
History
Early history
Rotten Cartridge was founded in 2011 by Ian Arawjo, then a sophmore in college, as an outlet to produce a series of four games. In 2012 we released our first game, Kale In Dinoland, a satirical retro game for iOS. Kale went on to be featured by Apple in their New and Noteworthy section.
Hiatus
After the success of Kale, Ian decided to put Rotten Cartridge on hold to concentrate on finishing his studies. Ideas for the second game floated around.
Recent
Time Trials is currently in development.
Projects
---
Videos
Kale in Dinoland Trailer YouTube
---
Images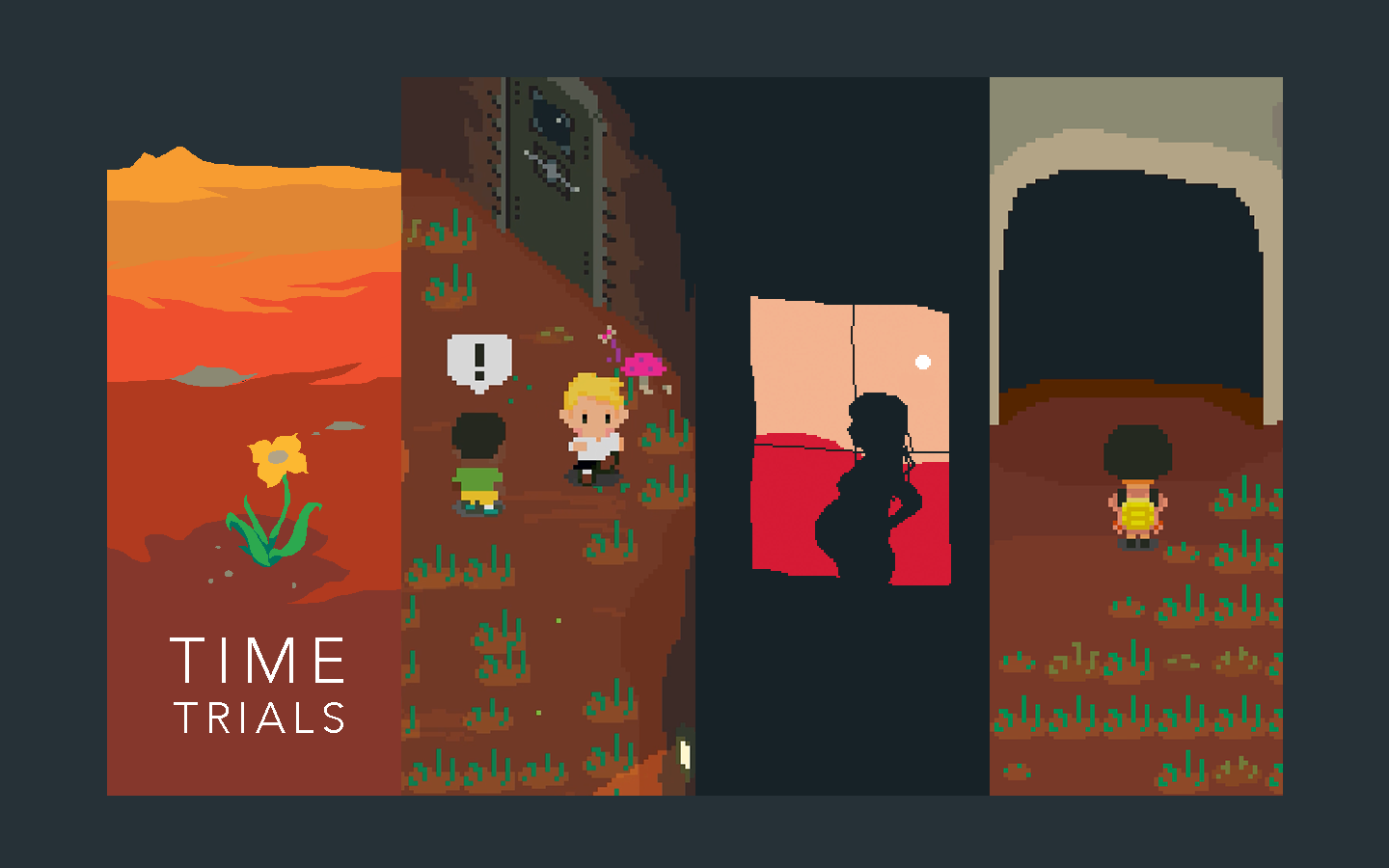 There are far more images available for Rotten Cartridge, but these are the ones we felt would be most useful to you. If you have specific requests, please do contact us!
---
Logo & Icon
There are currently no logos or icons available for Rotten Cartridge. Check back later for more or contact us for specific requests!
---
Awards & Recognition
"New and Noteworthy" - Kale in Dinoland, February 2012
---
Selected Articles
"I haven't been able to find anything pertinent to the original Gameboy version of Kale in Dinoland."
- Cassandra Khaw, IndieGames
---
Additional Links
Ko-op Mode Site
Ko-op Mode is a Montreal-based indie game collective. Check us out at http://www.ko-opmode.com.
---
Team & Repeating Collaborators
Ian Arawjo
Game Design, Art, Programming, Sound
Jeremy Fiume
Writing
Luming Hao
Music, Freelancer
---
presskit() by Rami Ismail (Vlambeer) - also thanks to these fine folks